Skip to Content
About Dr. Plevnia
COL/Dr. Julia R. Plevnia, DDS, FACS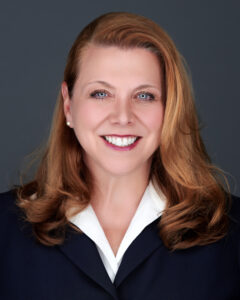 Dr. Julia R. Plevnia has had a remarkable career in the military and private practice.  Her most recent accomplishment is being awarded the Order of Military Medical Merit (June 18th, 2020), given for significant contributions to the AMEDD.   Her latest accolades include being appointed to the Joint State Surgeon for the Colorado National Guard (during the CoVid Pandemic) as well as the Colorado Army State Surgeon.  She is the first female, first Dental Corp Officer and first Oral Maxillofacial Surgeon to hold that distinction. She was one of 37 Oral Maxillofacial Trauma Surgeons selected and inducted as a fellow into the American College of Surgeons in 2017 and the American College of Dentist in 2019.  She is one of the first female Oral Maxillofacial Surgeon inducted in the nationally acclaimed "Trademark Women of Distinction Award."  She was also selected by her peers as one of the Top Oral Maxillofacial Surgeons within the Greater Denver Metro area six years in a row and selected as the "Best of the Best" continuing education lecturer by the Rocky Mountain Study Clubs and guest faculty at Rocky Vista University College of Osteopathic in Parker, Colorado.  She has been of the Facial Trauma Panel of TESS (Trauma Emergency Specialty Surgery) for 8 years that covers all the Centura Adventist Hospitals in Colorado.  She is also an owner and partner of Dry Creek Oral Surgery private practice in Parker and Denver Tech Center, Colorado that has clinical surgeries and an independent surgery center.
Dr. Plevnia was born in Bad Axe, Michigan.  She was the youngest of four girls and lived in a small farming community with her parents until she left for college.
She attended Oakland University in Rochester, Michigan, where she earned a dual bachelor's degree.  Dr. Plevnia received her of Doctorate degree from the University of Michigan Dental School, where she was also the recipient of the Army's HPSP (Health Professions Scholarship Program) and Margaret Dow Towsley Scholarship for the Center of Education for Women.  Upon graduation, she received the following awards:  Comprehensive Care Award, where she was selected by faculty at University of Michigan; the Delta Sigma Delta Award, where she was selected by her classmates; plus, the American Dental Society of Anesthesiology, Horace Wells Senior Student Award, and the Russell W. Bunting Award in Periodontics.  Her Doctorate training was completed at the University of Michigan, which is the #1 ranked dental school in the United States and ranked #1 internationally.
On graduation day, Dr. Plevnia was commissioned as a Captain in the United States Army.  She went on to complete a year in Advanced Education in General Dentistry, at Fort Meade, Maryland.  Dr. Plevnia then served two years as the Officer in Charge (OIC) for a dental clinic at Aberdeen Proving Grounds, Maryland.  While OIC of the clinic, Dr. Plevnia increased production to over 250% and processed more soldiers than had been treated in the prior five years.  Following that assignment, Dr. Plevnia went to the Officer Advanced course in San Antonio, TX.  She returned to Washington DC to begin her Oral Maxillofacial Surgery Residency at Walter Reed Army Medical Center, where she treated critically wounded soldiers in the war, retirees and family members of the Armed Forces.
After completing her Oral Maxillofacial Surgery Program, Dr. Plevnia was awarded the distinguished Silver Scalpel Award in 2008 at Graduation.  She was immediately retained at Walter Reed/Bethesda Naval Hospital to teach at the Oral Maxillofacial Surgery Residency Program.  Following her highly successful tour at Walter Reed, Dr. Plevnia was transferred to Madigan Army Medical Center, at Fort Lewis, in Tacoma, Washington, where she served as the Assistant Program Director of the Oral Surgery Program and as a Mentor for the Advanced Education General Dentistry Residency.  After two more highly successful years at Madigan Army Medical Center, Dr. Plevnia was transferred to the Army Hospital at Fort Carson, Colorado.  Dr. Plevnia again taught and mentored at the education program where twice she was selected as Mentor of the Year by her residents.  Dr. Plevnia was awarded the Meritorious Service Medal (x2), Army Reserve Component Achievement Medal (x2), Army Commendation Medal (x2) and the Army Achievement Medal (x2).  After almost 12 years on active duty, Dr. Plevnia transitioned to the 5502nd Reserve Unit at Fitzsimmons in Aurora, Colorado.  After one year there, Dr. Plevnia was asked to transfer to the Colorado National Guard as the State Dental Officer by request from Colonel Mike Stowell. After four years at the State Dental Officer, she became the Medical Detachment XO for a year.  COL Plevnia was then selected to be the Colorado State Surgeon for the past two years, and as of April 2, 2020 become the Joint State Surgeon leading the Joint Medical Planning Group, amid the CoVid 19 crisis.
Dr. Plevnia volunteers for many organizations to give back to her specialty.  Dr. Plevnia is a Board Certified Oral and Maxillofacial Surgeon.  She is the Colorado State Delegate for all of the following societies:  American Dental Society of Anesthesia (4 years), American Board of Oral Maxillofacial Surgery (5 years), American Association of Oral and Maxillofacial Surgeons (11 years), and Colorado Society of Oral Maxillofacial Surgeons (10 years).  She is also a board examiner for American Board of Oral Maxillofacial Surgery (5 years) and as mentioned before a Fellow for the American College of Surgeons and Fellow in the American College of Dentistry. She has been selected as an anesthesia office inspector (5 years) for Colorado's DORA (Department of Regulatory Agency). She is activist for Oral Surgeons and is the State of Colorado Political Action Chairperson (8 years).  She is an advisor for OMSNIC (Oral Maxillofacial Surgery National Insurance Company) for malpractice claims (3 years).  She was elected the Regional Caucus officer for American Association of Oral Maxillofacial Surgery and the Colorado Society of Oral Maxillofacial Surgery Secretary Treasurer (1 year).  She mentors Physician Assistants training at her private practice from Idaho State University.  Her most recent additional duty is an Adjunct Trauma lecturer at the Rocky Vista University College of Osteopathic.
Dr. Plevnia maintains two offices in private practice (Parker and Denver Tech Center (Englewood), CO.  She participates on the facial trauma panel of surgeons with the Centura Littleton Adventist Hospital that supports all Centura hospitals and urgent care centers.  She enjoys working with her partners at Dry Creek Oral Surgery and with the trauma team.    Dr. Plevnia is married to her husband of 17 years and has two sons, Harrison and Preston.  Dr. Plevnia met her husband LTC (Retired) Anthony Hartsook in the military while they were at Fort Meade, Maryland.  He is retired from active duty in the United States Army where he served proudly and with distinction for 26 years as a Counterintelligence Officer.  Dr. Plevnia had her oldest son, Harrison, during the first year her surgery residency and her second son, Preston, while teaching at an oral surgery residency at Madigan Army Hospital.  She completed her residency, was a mentor, and raised her family during her husband's four deployments to Iraq and Afghanistan.
Colonel/Doctor Plevnia loves to teach, do surgery, give back to her surgical specialty, participate with her son's sports and school programs and proudly serve in the Army for 23 years.