Skip to Content
Julia Plevnia, DDS, FACS, FACD
About Dr. Plevnia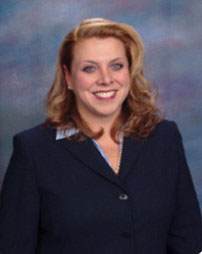 Dr. Julia R. Plevnia is originally from Michigan. She attended Oakland University in Rochester, Michigan where she received her Bachelor of Arts in Communications. She continued her education at University of Michigan Dental School. After graduation, Dr. Plevnia was commissioned as a Captain in the United States Army. Dr. Plevnia completed her surgical training at Walter Reed Army Medical Center.
After completing her program, she was kept on at Walter Reed/Bethesda Naval Hospital to teach at the Oral and Maxillofacial Surgery Residency Program. Then Dr. Plevnia was transferred to Madigan Army Medical Center in Tacoma, Washington to be the Assistant Program Director of the Oral Surgery Program. Dr. Plevnia's last move after 11 years in the Army was to Fort Carson, Colorado. Dr. Plevnia again taught at their education program.
Dr. Plevnia is a Board Certified Oral and Maxillofacial Surgeon, and serves as an examiner for the American Board of Oral & Maxillofacial Surgeons. She is a member of the American Dental Associates, American Board of Oral and Maxillofacial Surgery, American Association of Oral and Maxillofacial Surgeons and Colorado Society of Oral and Maxillofacial Surgeons.
Dr. Plevnia is married to her husband of 15 years and has two children. She enjoys music, skiing and the Colorado outdoors. Dr. Plevnia is finishing her military career in the Army National Guard and has enjoyed her transition into private practice.